Today marks the fiftieth anniversary of a space mission that can not be described as something lower than spectacular.
Apollo 15 was the first of NASA's manned lunar "J" missions — Moon landings that provided astronauts with a strong lunar lander able to staying on the floor for 3 days. (The prior landings of Apollo 11, 12, and 14 topped out at about half that point).
The further gas and consumables carried by the superior lunar lander allowed for 3 separate moonwalks (EVAs), every lasting 4 to 7 hours. NASA additionally up to date the orbiting command module with extra cameras and gear.
Apollo 15 launched on July 26, 1971, and returned to Earth on August seventh, with spaceflight veteran and mission commander Dave Scott, command module pilot Al Worden, and lunar module pilot Jim Irwin. The three astronauts met all of their mission objectives and prolonged scientific data of the Moon. In addition to in depth geology work, the Apollo 15 moonwalkers pioneered the use of the Lunar Rover, a small electrical automobile that prolonged their exploration vary.
Despite a few jammed cameras that restricted a few of the deliberate pictures, the Apollo 15 astronauts returned a whole lot of nonetheless images (each shade and black and white), together with some 16mm motion pictures and hours of shade TV protection.
In celebration of the mission's fiftieth anniversary, listed here are 20 wonderful images from Apollo 15 — some acquainted, many not often seen — together with quotes from the males who, fairly actually, referred to as the Moon "home" for 3 days in 1971. (All photographs are credited to NASA.)
Goodbye, Earth!

"We've been taking turns looking at the Earth through the telescope," Scott radioed to Houston. "It's a fantastic sight."
Landing Site in View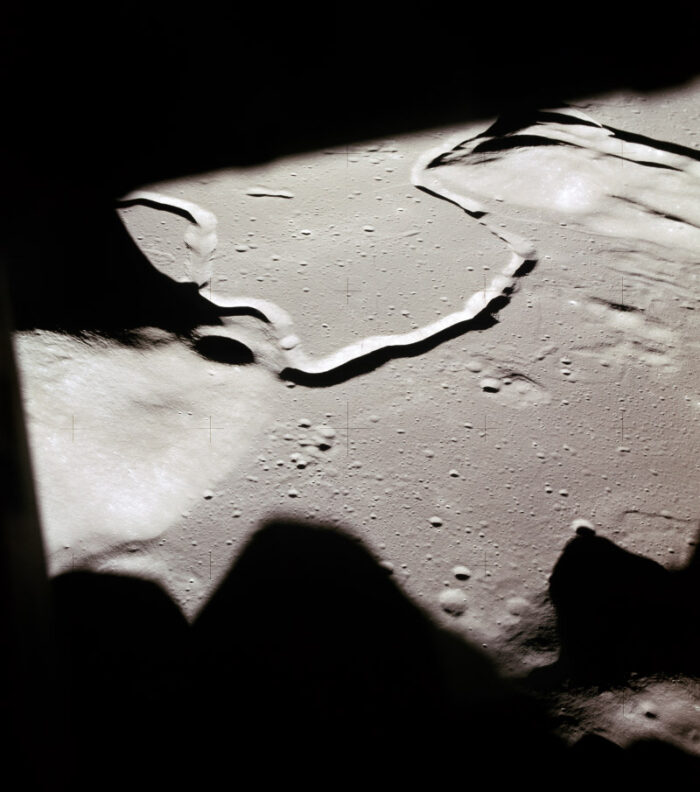 "Man must explore"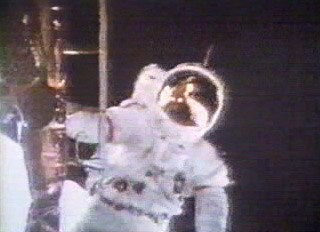 "As I stand out here in the wonders of the unknown at Hadley," Scott stated, "I sort of realize there's a fundamental truth to our nature. Man must explore. And this is exploration at its greatest."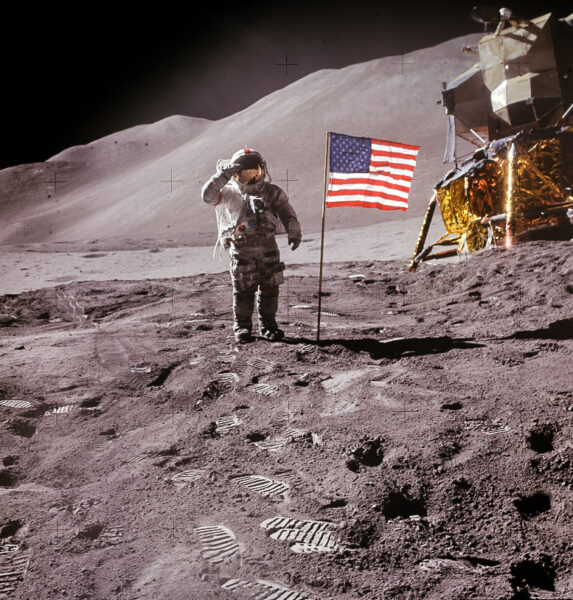 Like a Trampoline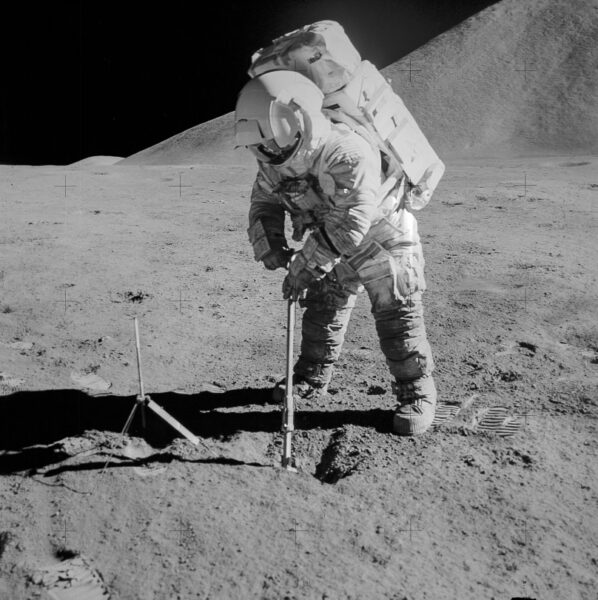 "Walking on the Moon feels just like walking on a trampoline," Irwin later wrote in his autobiography, To Rule The Night. "The same lightness, the same bouncy feeling." Irwin descended to the lunar floor shortly after Scott.
Working in Lunar Orbit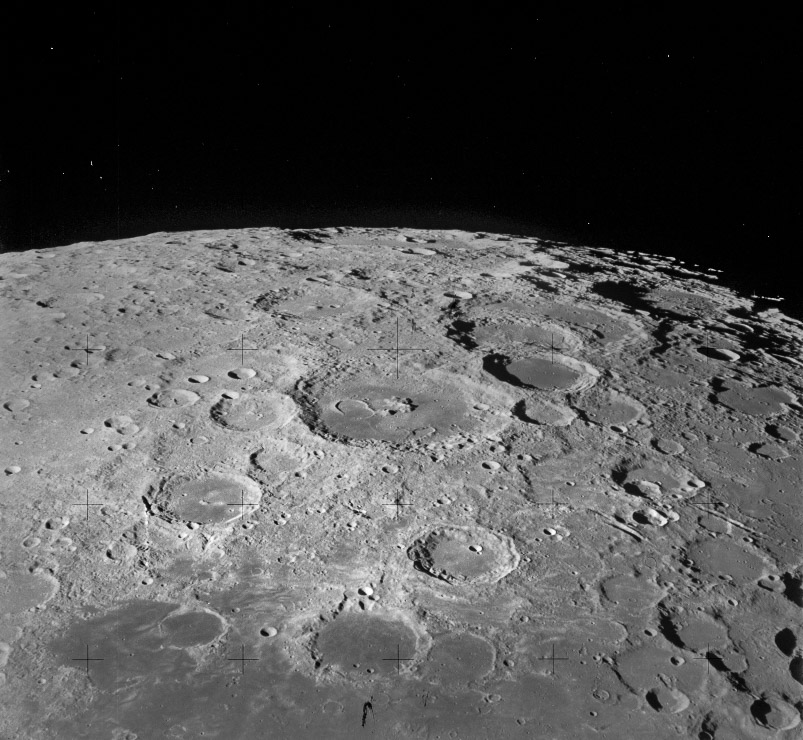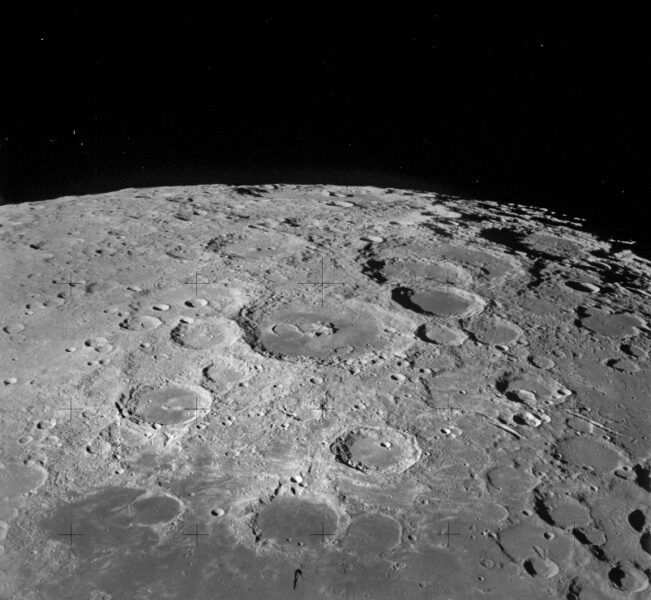 Worden later defined: ""[For] general photography within the spacecraft…I had inserted in the Flight Plan at the beginning of each day's activity those [film] magazines that would be required for that day's activities. That worked very well in helping me organize the photography for the day."
Deploying the Rover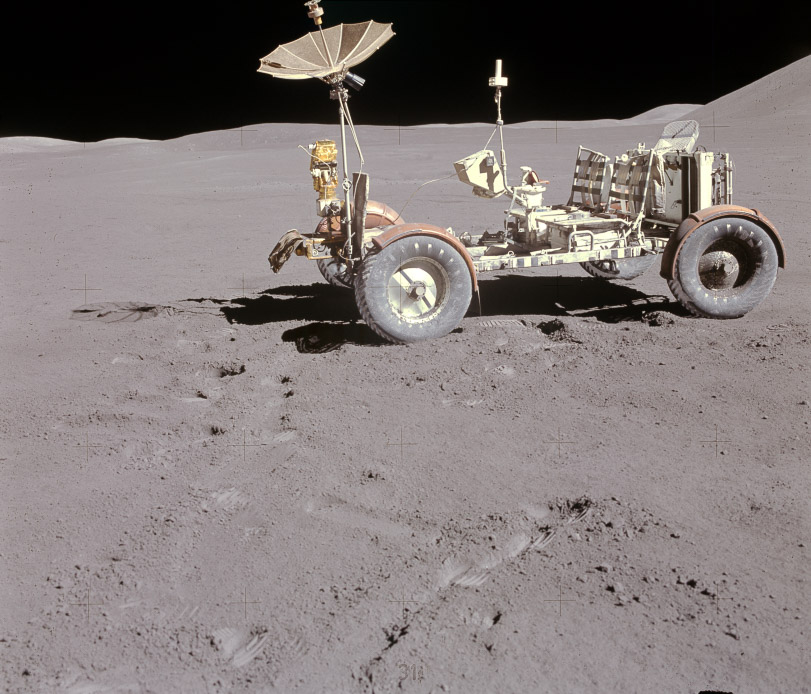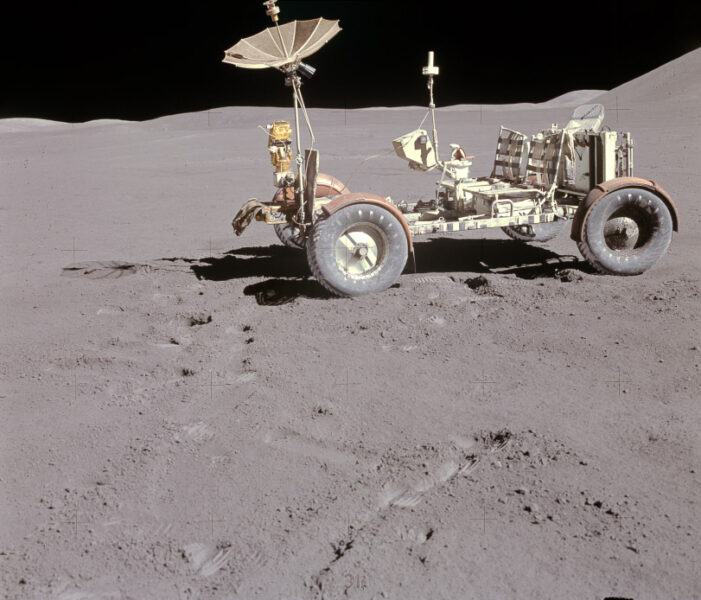 "We each had our particular thing to do on the rover," stated Scott. "I guess one man could have done it all with coaching from the other, but we had divided the tasks, and the timeline worked out well."
Lunar Geology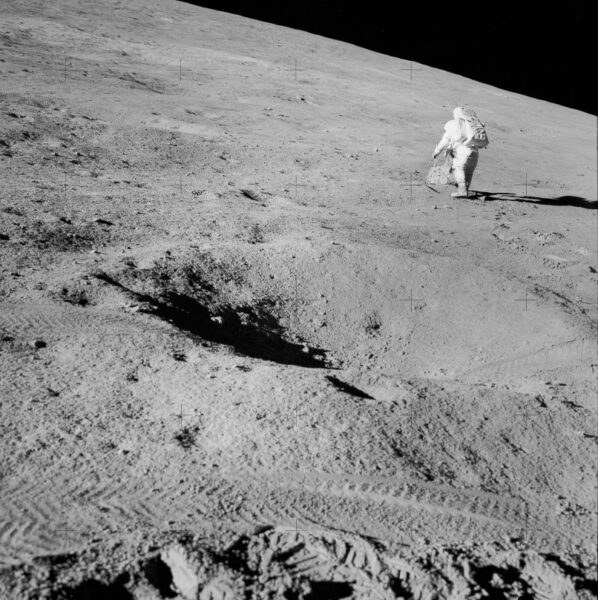 "There is one boulder!" Scott reported. "Very angular, very rough surface texture. Looks like it's partially . . . well, it's got glass on one side of it with lots of bubbles; and they're about a centimeter across. And one corner of it has got all this glass covering on it; seems like there's a linear fracture through one side. . . . It looks like we have maybe a breccia on top of a crystalline rock."
The astronauts typically used a geology hammer to take away small items of a big rock for sampling.
Rake Samples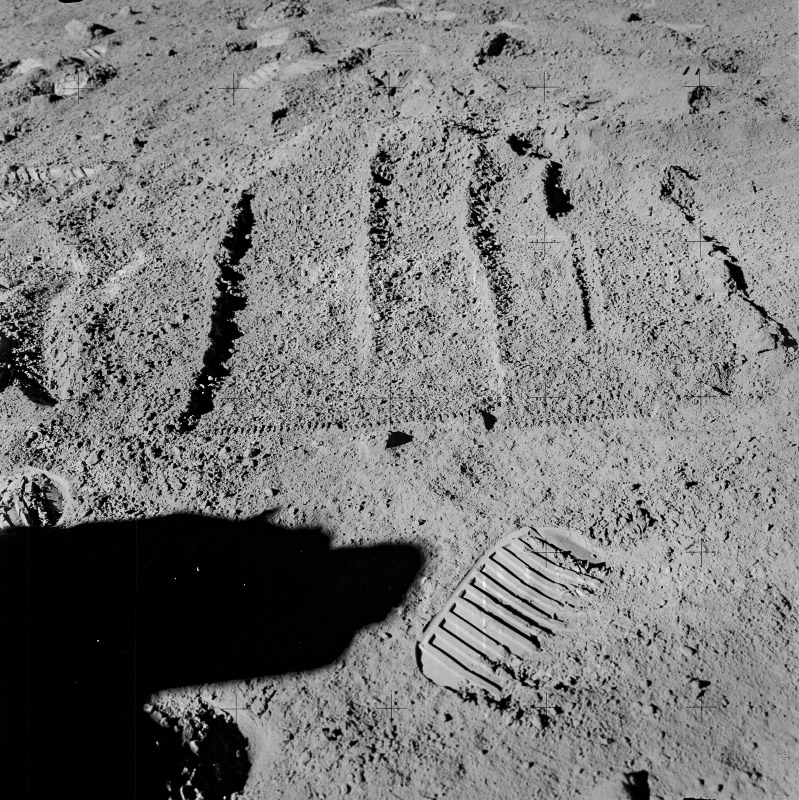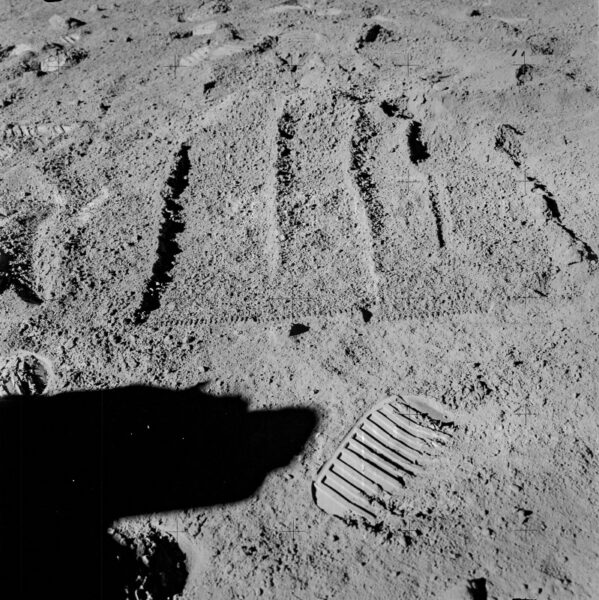 "The operation of the rake went just like our simulations," Irwin famous. "It worked good for collecting the rock fragments as well as for transferring the soil. I thought it went real well."
Sunlight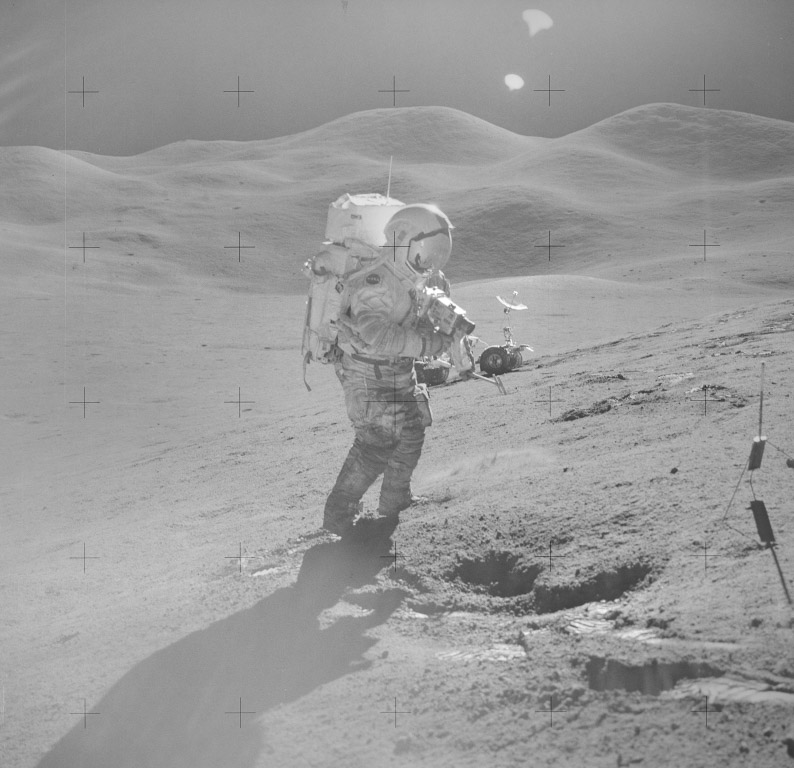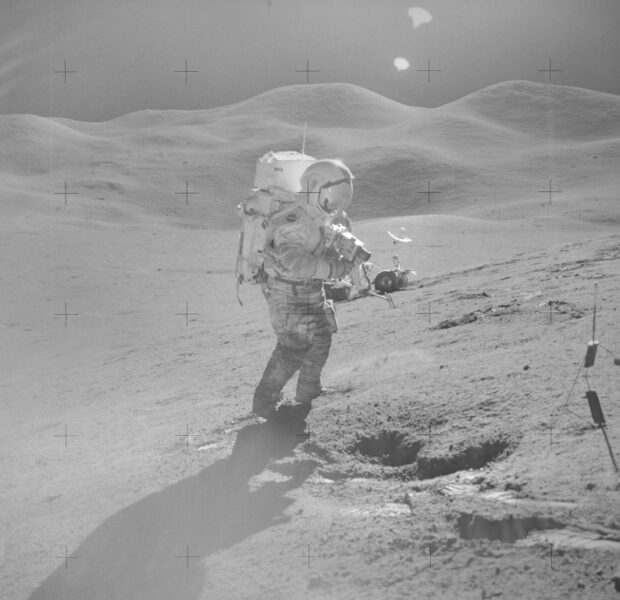 "After EVA-1, I had a headache because of the glare," Irwin later remembered. "On the second EVA, I pulled the glare shield down to protect my eyes and I felt good from then on." Scott agreed: "With the visor up, it's pretty tough going driving into the Sun."
Smile, Jim!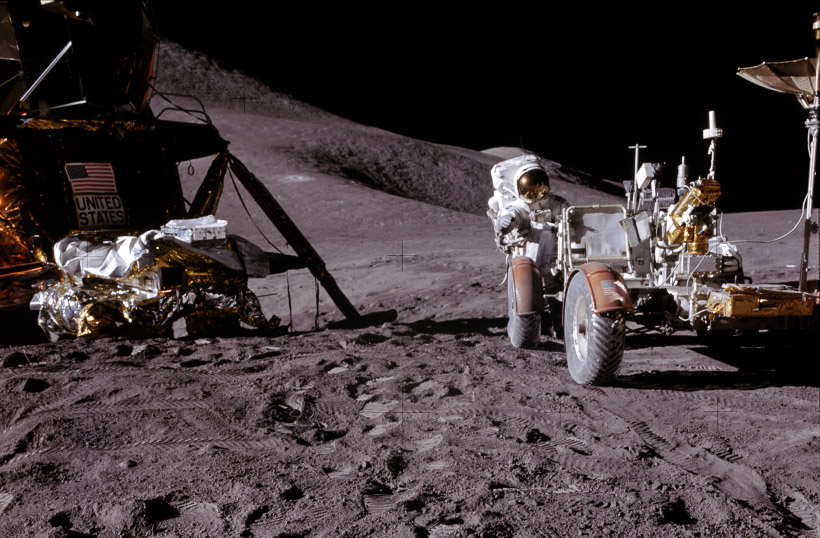 At one level, Scott observed a very good photograph composition and shortly directed his companion to make it even higher.
Scott: "Hey, Jim?"
Irwin: "Yes?"
Scott: "Turn around a minute…look over here."
The outcome? A photograph exhibiting the lunar lander, the rover, and a — presumably smiling? — Jim Irwin.
Working in the Suits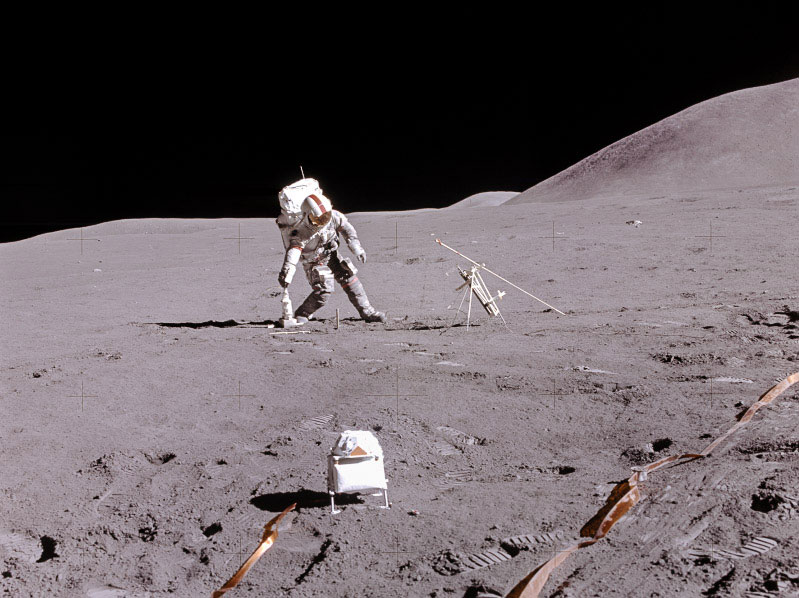 Laser Reflector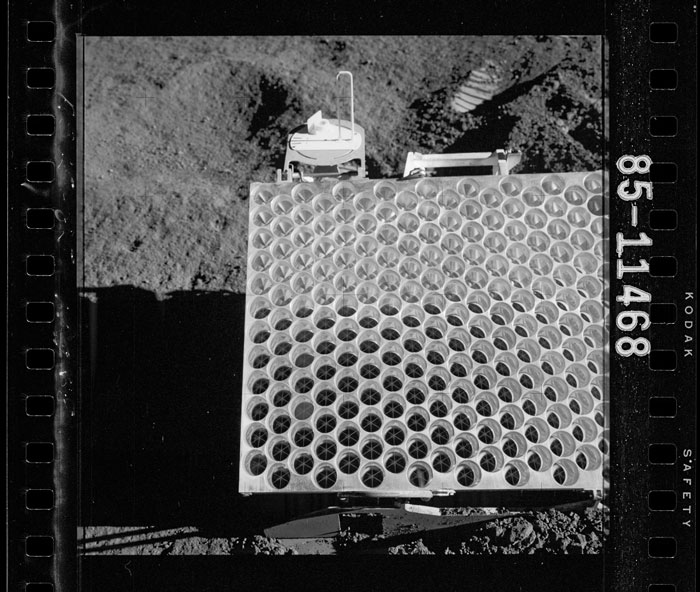 Naturally, it was necessary to maintain lunar mud off of the retroreflector experiment. "I took the LRRR farther south than we had planned in order to try and keep it out of the trajectory as we took off, to keep the dust off of it," Scott recalled. He then took images of the assembled machine. "Okay, Joe. I got the LR cubed pictures, and it's still super clean."
Double Shadows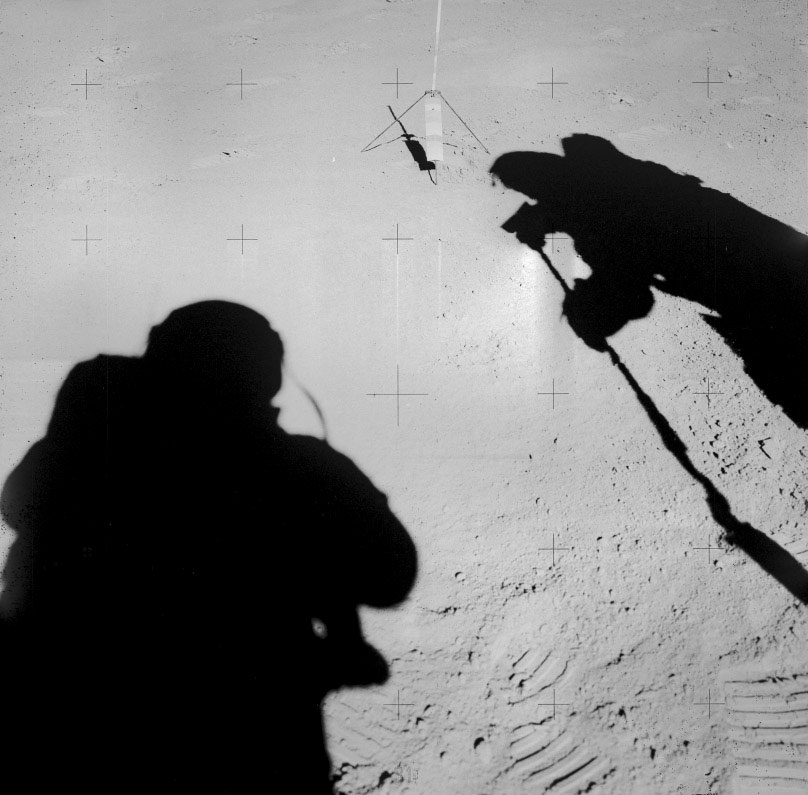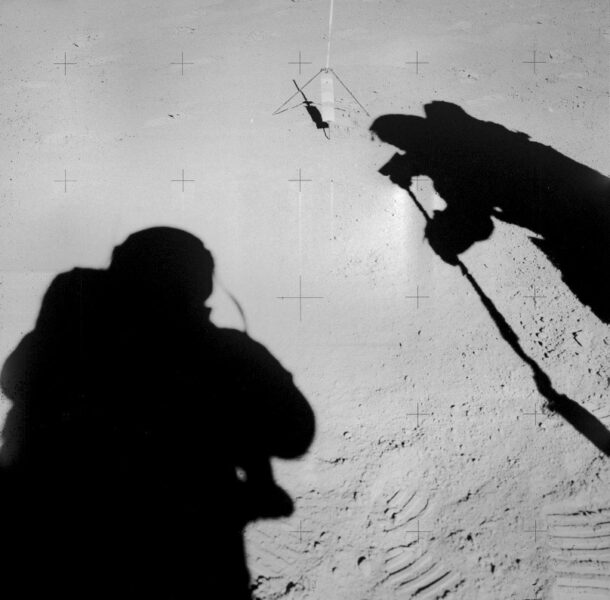 Making Tracks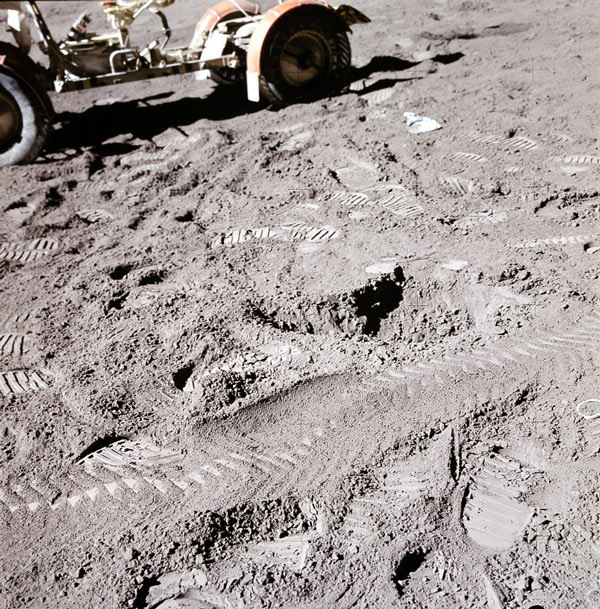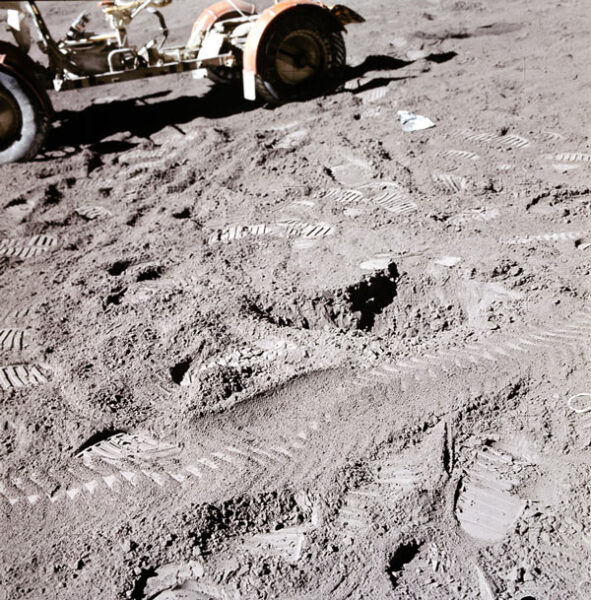 The Apollo 15 astronauts took many images of the tracks; at one level, Dave Scott remarked, "Look at the rover tracks; I'm going to take some pictures of the rover tracks here. And our boots — our boot prints, both. Look at the difference. That old rover is light."
Zodiacal Light from Lunar Orbit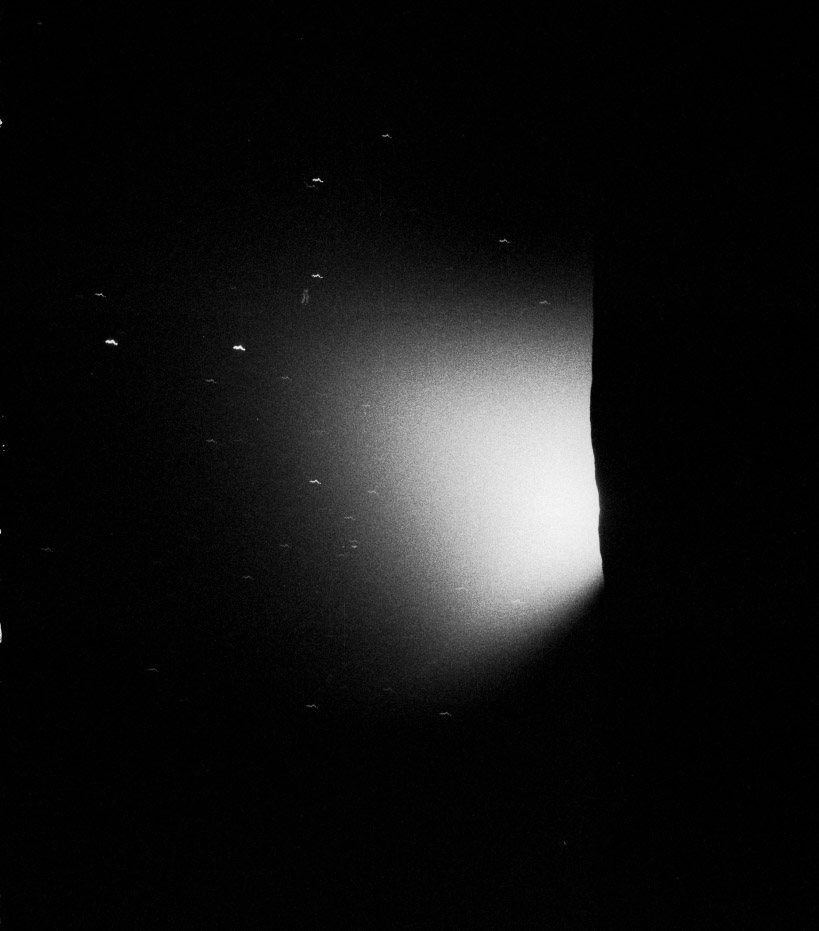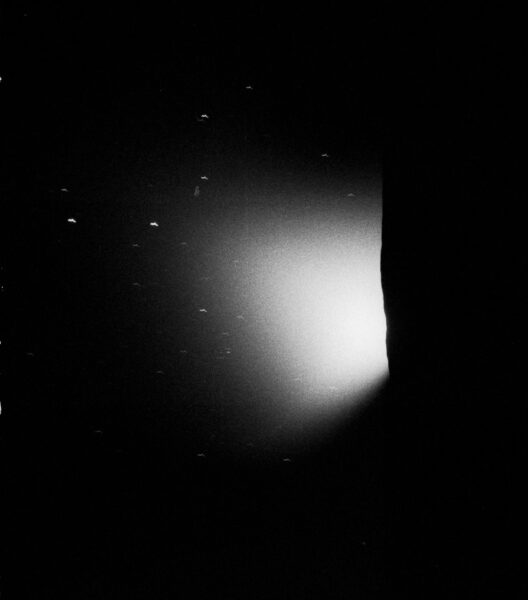 Meanwhile, Worden continued his work in lunar orbit, and he radioed his standing to Houston: "Yes, so far everything — particularly the zodiacal light and the gegenschein calibration and that sort of thing — has been going just as per Flight Plan."
A Lunar Canyon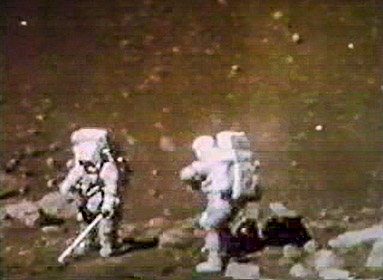 "And out of sheer curiosity, how far back from what you would call the edge of the rille are the two of you standing now?"
Scott was initially somewhat confused by the query, till Houston clarified: "It looks like you are standing on the edge of a precipice on TV; that's why we're asking."
The perspective of the rover's digicam and the use of a telephoto setting had mixed to current the optical phantasm that the astronauts have been standing a lot nearer to a cliff then they actually have been.
Scott shortly eased their minds. "Oh, gosh, no, Joe. It slopes right on down here." In truth, the preliminary slope was so mild that Scott couldn't even see the backside of the canyon from the place they stood.
Boulders on the Edge of the Canyon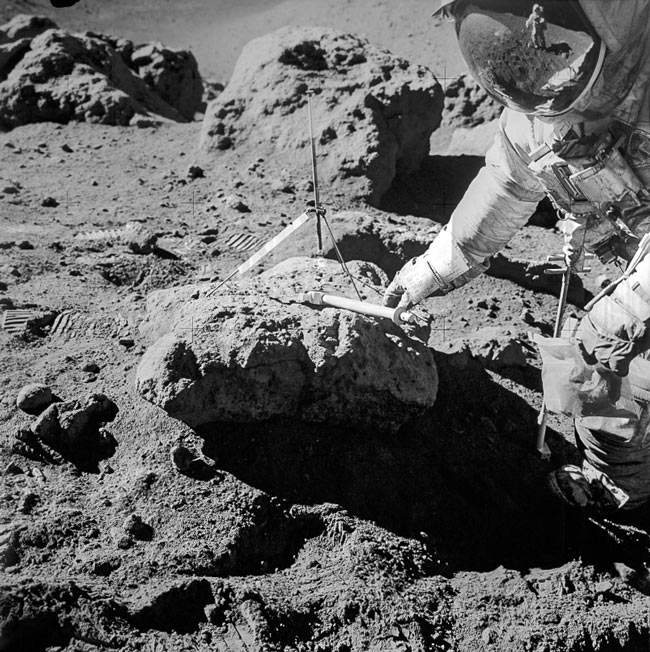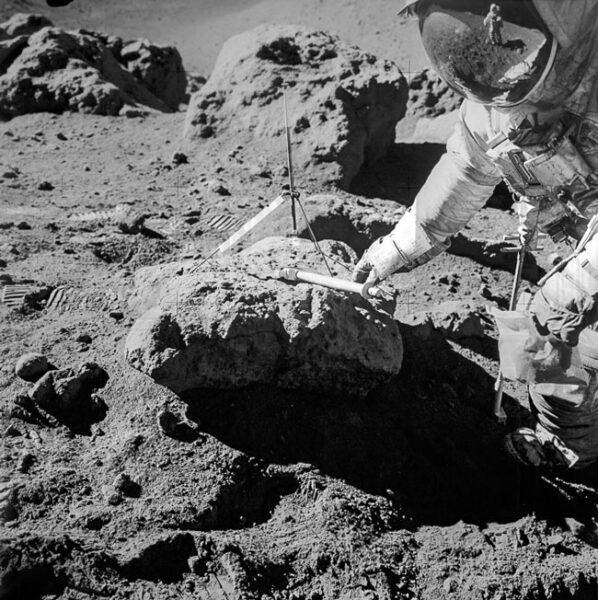 Drilling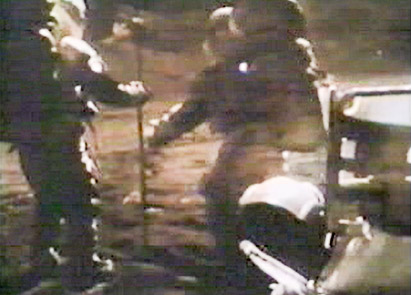 The Moon's floor may be fairly dense a number of inches down, and one in every of the core samples proved troublesome to extract, requiring each moonwalkers to take part.
"We finally extracted the core stem," Scott remembered. "Each of us had a handle of the drill under the crook of our elbow, and we got it up to the point where we could put our shoulders under it. Then with each of us with one handle of the drill on top of our shoulders, we pushed as hard as we could — it must have been at least 400 pounds — and finally got it to move and got it out."
"Everything ran just beautifully"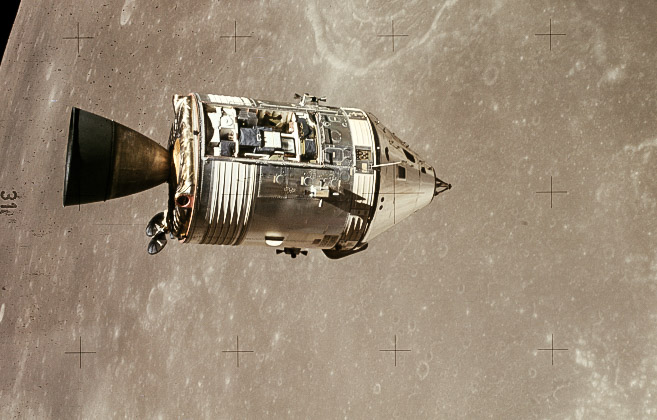 One Last Drive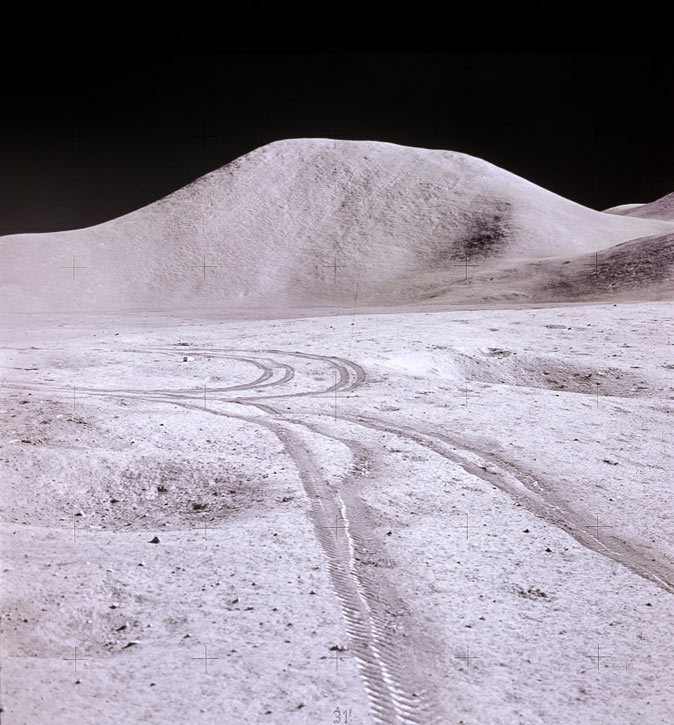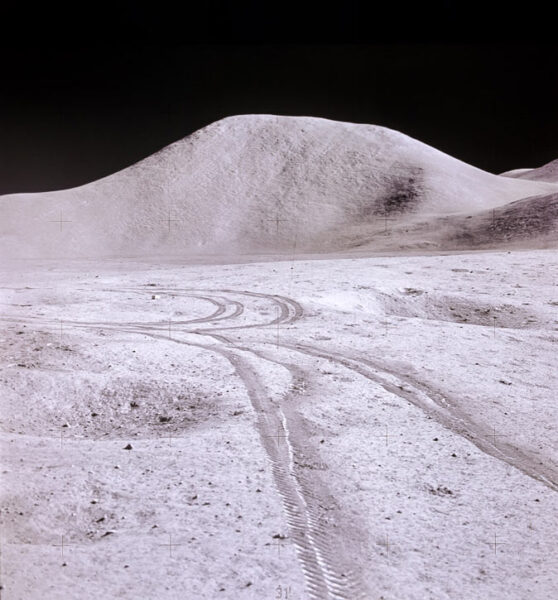 Scott: "Oh, look at the mountains today, Jim, when they're all sunlit; isn't that beautiful?"
Irwin: "Really is."
Scott: "By golly, that's just super! It's — you know — unreal."
Irwin: "Dave, I'm reminded of a favorite Biblical passage from Psalms. 'I look unto the hills, from whence cometh my help.' But of course, we get quite a bit from Houston, too."
Return to Earth
After a profitable liftoff from the lunar floor with 170 kilos of moon rocks on board, the two moonwalkers rendezvoused with Worden in the command module and returned to Earth.
Jim Irwin handed away in 1991, adopted by Al Worden in 2020. Dave Scott is one in every of 4 dwelling moonwalkers. Apollo 15 stays a captivating mission, and a extremely profitable one — a real instance of human ingenuity, coaching, bravery, and curiosity.
Happy fiftieth anniversary, Apollo 15!
---
Advertisement